Granola
By Kizito
$19.95
Available in-store only. For shipping information call 502-456-2891.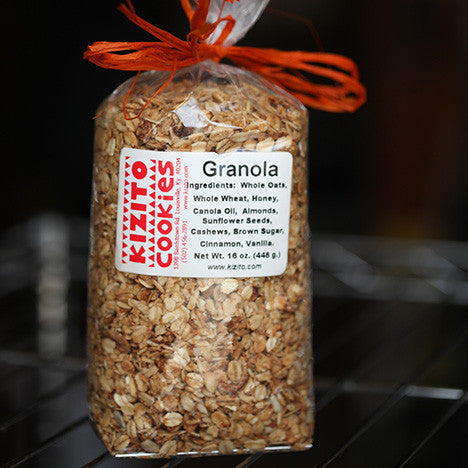 Man does not live by cookies alone! Elizabeth 
Kizito
 created a granola that tastes great and makes you feel good about yourself. VEGETARIAN, VEGAN.
Sixteen oz. (1 Pound) bag

Ingredients, Oats, Agave nectar, Canola Oil, Almonds, Cashews, Sunflower Seeds, Brown Sugar, Cinnamon.